Meter Mix Dispense Equipment
Meter, mix, dispense equipment (MMD) for two part adhesive dispensing is used across multiple industries. When a two component adhesive is needed, meter, mix, dispense equipment makes applying material quick, accurate, and easy. MMD equipment is required in glazing, auto manufacturing, curtainwall applications, and aerospace industries.
All Pneumatic or Electronically Driven
You'll need to choose between all pneumatic machines and machines that incorporate electronics. You'll want to consider access to power, need for reliability, and need to change adhesives being dispensed out of the machine. Benefits to electronically driven machines can be generating past dispensing data, or a more modern look and feel. All pneumatic machines can easily be moved with fewer constraints, have fewer parts that could fail, and can be simpler to use.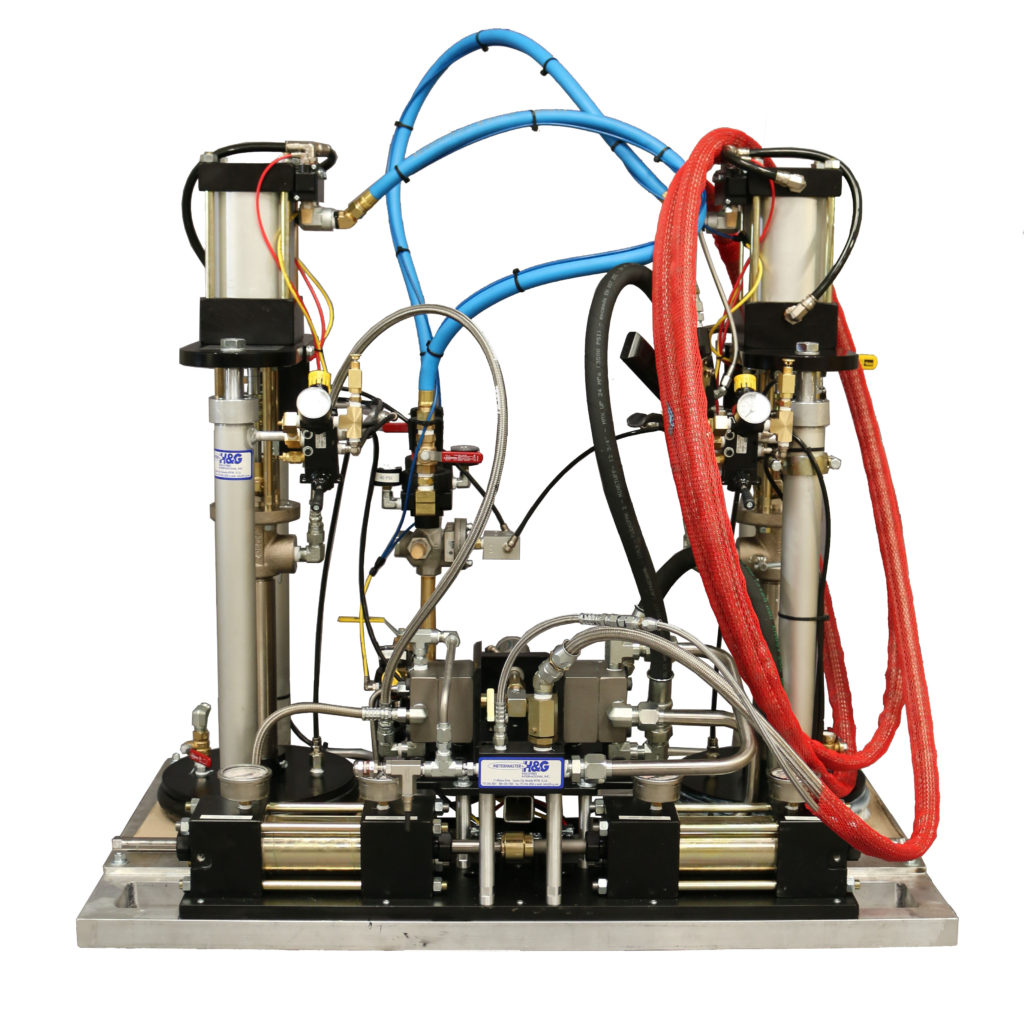 Portability and Reach
Considerations when purchasing a new MMD machine should also include where you'll be using it. Will the machine sit inside of a factory? Does it need to be able to reach a long way, say to glaze an abnormally large glass panel? Will it be used from a swing stage on the side of a building while installing glass? HG Adhesive Dispensing offers solutions for each scenario. Where a standard factory machine might be the Big Bear 437, something with a bit more reach could be necessary for large products. A light weight option like the Skinny Bear would be ideal for an outdoor installation scenario.
HG Adhesive Dispensing is known for producing high quality, all pneumatic, USA made machines in a variety of shapes and sizes since 1978. When you need a MMD machine that will work with all of the major materials (Dowsil, Tremco, GE Ultraglaze, and more), is reliable, is easy to use, and costs you less than the other major manufacturers, call us at HG Adhesive Dispensing.
See HG videos here.